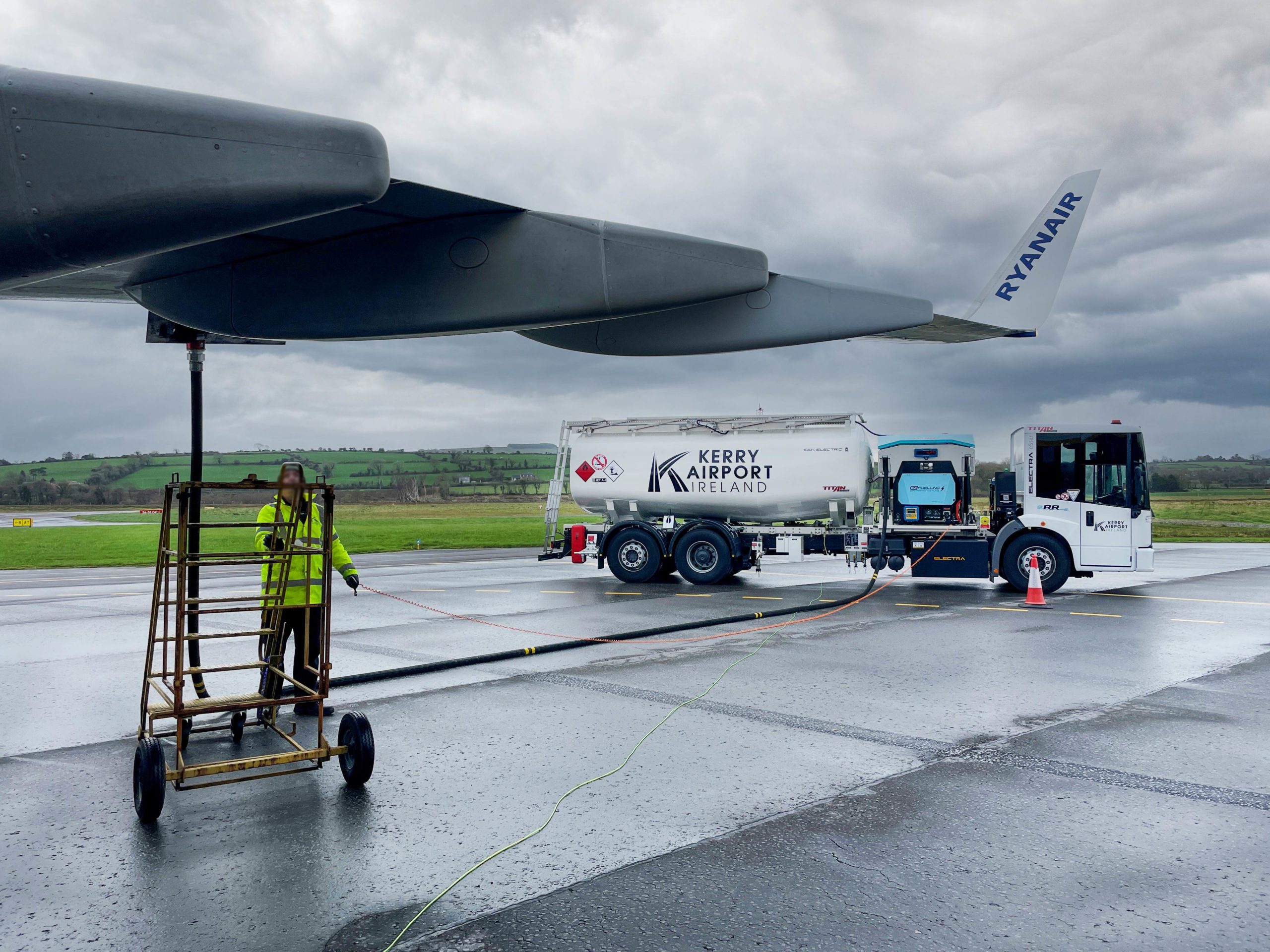 1ST ELECTRIC AIRCRAFT REFUELLER IN IRELAND
A major milestone for the decarbonisation of airports in Ireland!
TITAN AVIATION has commissioned Ireland's first 100% electric refueller at Kerry Airport. A first in Ireland, this zero-emission refueller will enable the airport to considerably reduce its greenhouse gas emissions.
The TITAN-eRR20 is mounted on an Electra e-Star electric chassis specially adapted for refuelling operations by TITAN AVIATION. Capable of supplying more than 110,000 litres of Jet A1 or SAF in a single charge, at flow rates of up to 2,500 LPM, this zero-emission refueller is a game-changer for operations at Kerry Airport.
This development is a crucial step towards meeting carbon neutrality targets, which are a major concern for European airports. Refuelling operations account for around 19% of CO2 emissions from an airport's ground handling equipment. By acquiring a TITAN-eRR20, Kerry Airport is demonstrating its commitment to reducing its carbon footprint and promoting sustainable development.
The electric revolution has started!